---
=Catch the Wine Wave=
~Est. 2011~
---
---

---
Quick Announcement!
We will be closed for Memorial Day on Monday the 27th.
Stock up accordingly.
---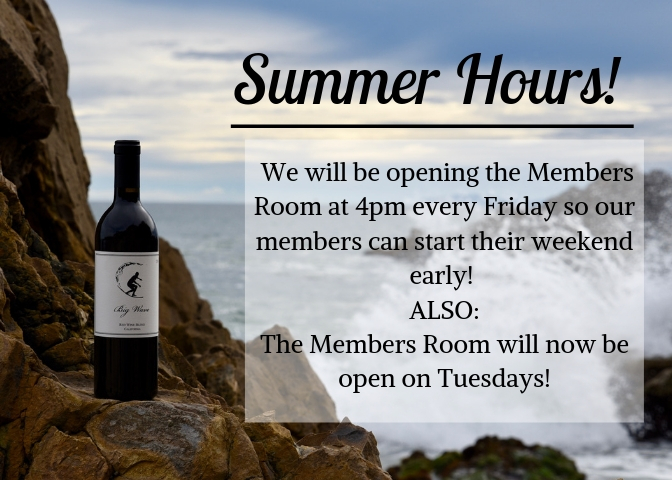 ---
---
New Arrivals: The 2018 Chardonnay & The 2016 D&D Red Blend from La Grange
---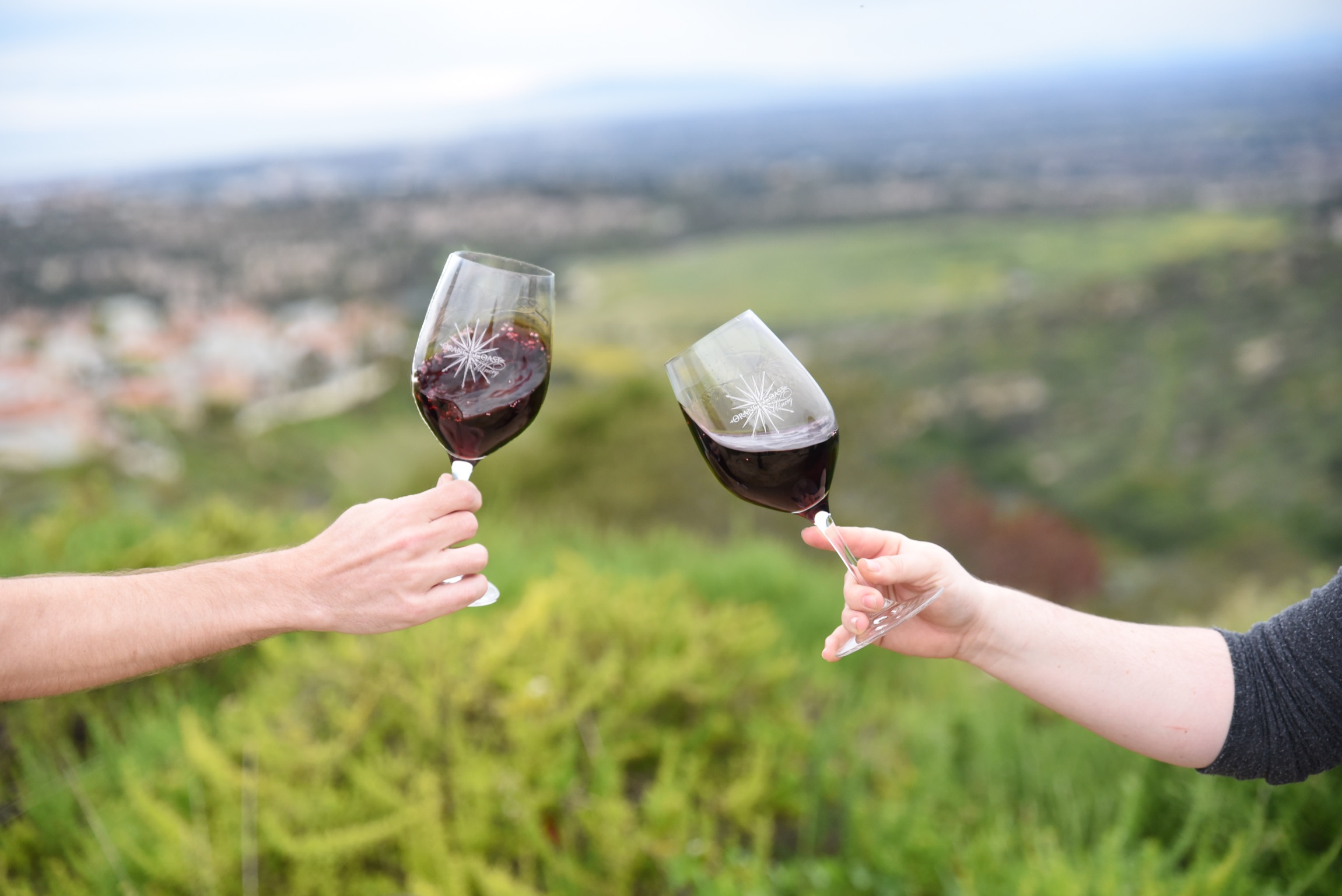 ---
---
Monday-Friday: 5-9pm
Saturday: 12-9pm
Sunday: 12-8pm
Please arrive 30 minutes prior to close, to ensure enough time to complete your tasting!
---
The Member's Room is CLOSED Mondays & Tuesdays, however members are always welcome in the Tasting Room.
---
Groupons are happily accepted during all tasting room hours.
*Reservations are not accepted.*
Groups are encouraged to arrive upon opening for the best chance to find an appropriate space together.
---
Contact Us:
---