---
=Catch the Wine Wave=
~Est. 2011~
---
---
Orange Coast Winery tasting rooms are CLOSED.
---
---
Overachiever Package ~ $89*
46% Discount off of our Retail Price! (includes tax)
Because we know you always wanted to be an overachiever!

Albariño 2019
Rosé of Malbec 2019
Malbec 2017
Sparkling Moscato
Virtual Wine Tasting of our Overachiever Package
Saturday, May 30th, 5:00 PM
Facebook Livestream

*Sorry no membership, investor or employee discounts. No pick-up credits may be used.
**Selecting "Purchase Now" will send an email to ocwpickup@orangecoastwinery.com stating you would like to purchase the Overachiever Package and charge the $89 cost to your credit card on file.
Not a member? Please create an online account account on our website and add your credit card information.
---
---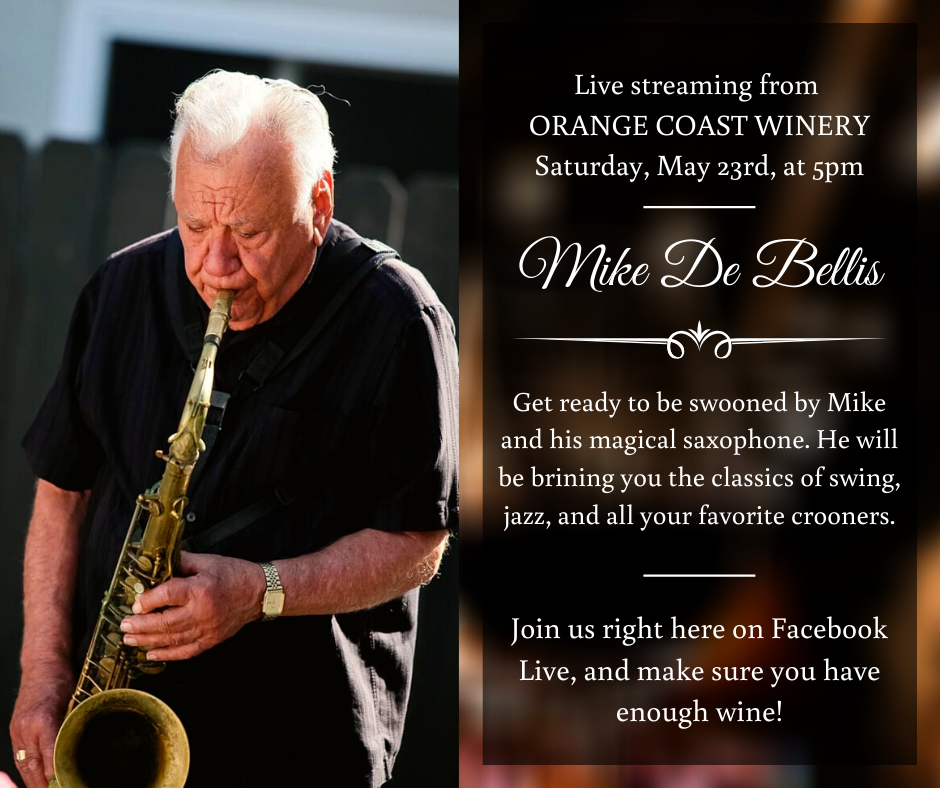 ---
---
New Arrivals
---
---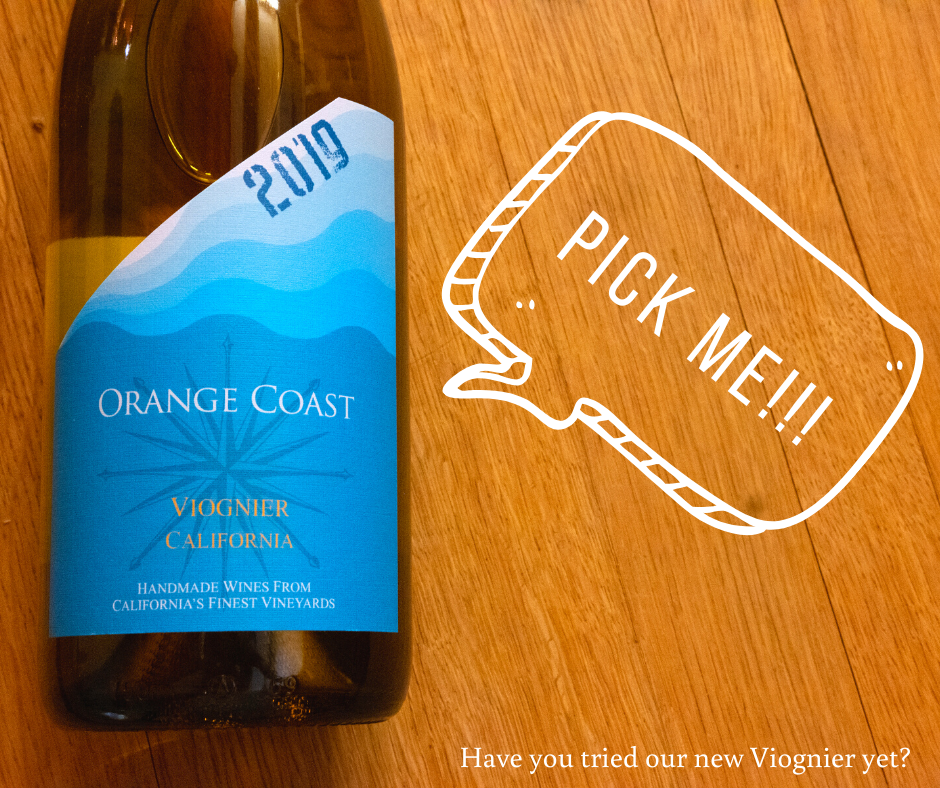 ---
---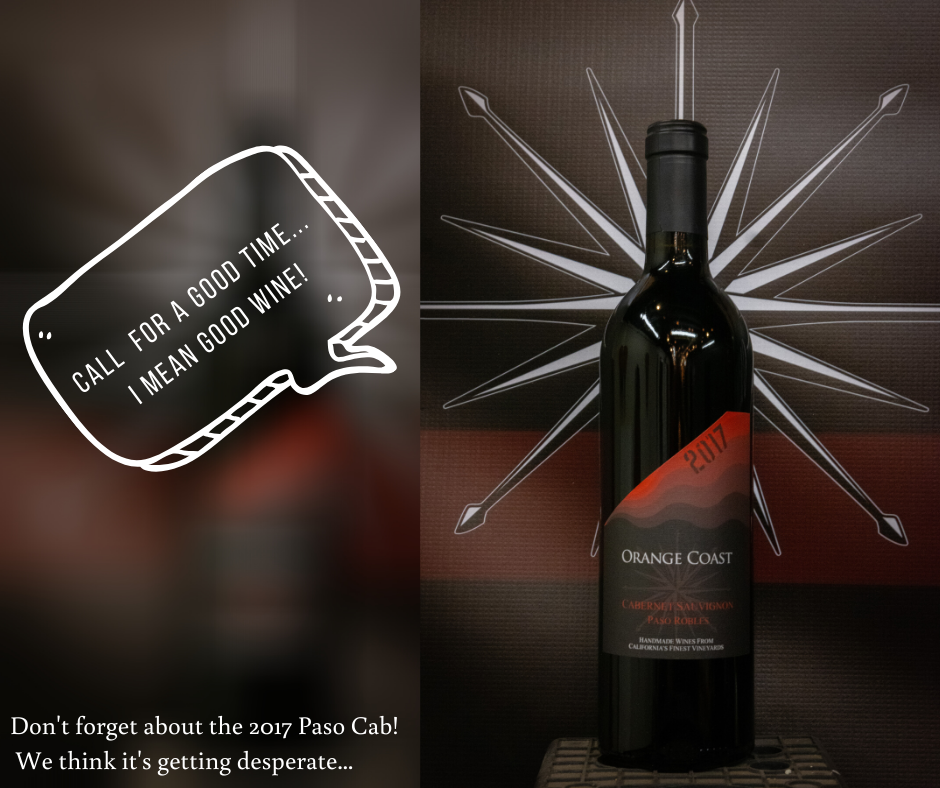 ---
---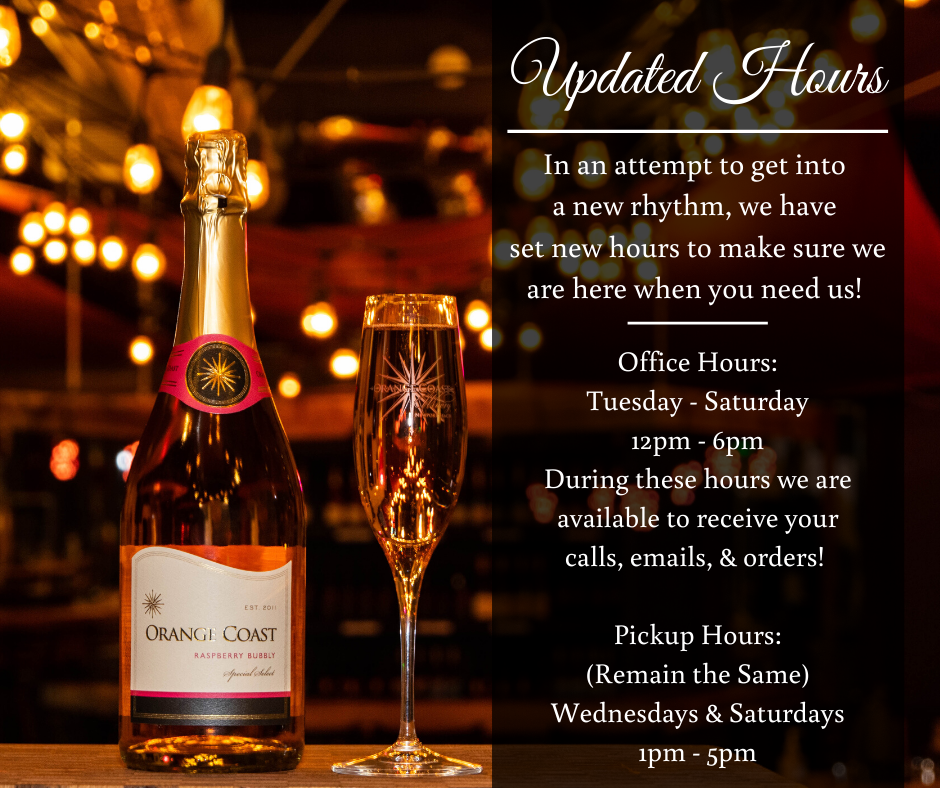 ---
---
Tasting Room Hours (when we reopen)
Monday-Friday: 5-9pm
Saturday: 12-9pm
Sunday: 12-8pm
Please arrive 30 minutes prior to close, to ensure enough time to complete your tasting!
---
Groupons are happily accepted during all tasting room hours.
*Reservations are not accepted.*
Groups are encouraged to arrive upon opening for the best chance to find an appropriate space together.
---
Contact Us:
869 W. 16th Street, Newport Beach, CA 92663
(near Placentia & 16th Street)
---