Orange Coast Winery
Wine Club Memberships
Memberships at Orange Coast Winery are an excellent way to experience some of California's finest wines in a relaxed, fun, social environment. As a smaller production, our wines are hand-crafted with generations of knowledge poured into each bottle.
Join us today, for a wine experience you'll be sure to enjoy.
---
Join one of our three Wine Clubs:
Captain's - $99 per month
Yacht - $125 every 2 months
Surf - $49 per month
You earn your club amount in Wine Credits to purchase wine!

Members receive an automatic 15% off all wine.

Ordering online is a piece of cake: Scroll through our virtual wine cellar, add your selections to the cart, and apply your membership credits at checkout.

You choose your wine: We want you to drink what you love!

Wine experts on standby: We are here to help you make wine selections tailored to your personal preferences and answer all your wine related questions.

Plus, complimentary wine tasting each visit.
To safely send us your credit card information, please create an online account to enter your information securely. Otherwise, you can fill out the form and email it to office@orangecoastwinery.com.
Contact us for more information!
---
Need a Gift?
Give the Gift of Membership!
You can give the gift of an Orange Coast Winery membership to all of your wine-loving friends! Pick from our 3 different membership options and share the Orange Coast Winery experience. We offer 3, 6, or 12-month durations.
Gift of Membership Application
Gift Membership recipients may use their credits immediately to purchase wine in-store or online.

They will have a full 3, 6 or 12 months to enjoy our Tasting Room Experience.

This is the only way and time to get an Orange Coast Winery Wine Club Membership at a discount.

They will have access to Wine Club Membership discounts.

You will earn the "Best Gift Giver" award among your family & friends!
---
OCW Gift Cards!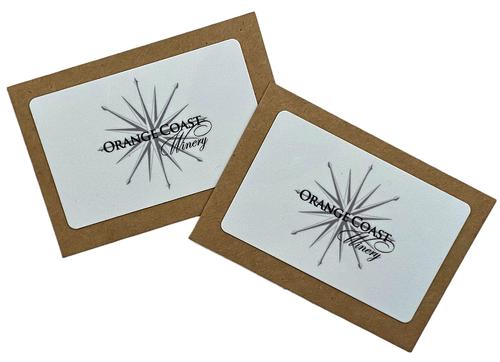 Available in $25, $55, & $75
---
Wine Club Terms & Conditions
Orange Coast Winery reserves the right to cancel memberships at any time.
Cancellations initiated by members will only be accepted after the minimum of three club charges have been met.
Request to discontinue your membership must be done in writing and received by the 20th of the month prior to your next scheduled charge date.
Fees are non-refundable if a cancellation is made after the scheduled billing date.
Wine Club Credits expire one year from the charged date.
Memberships terms & conditions are subject to change.
---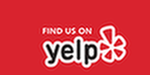 Orange Coast Winery | 869 W 16th St, Newport Beach, CA 92663
+1 (949) 645-0400
Tasting Room Hours
Monday-Wednesday: Closed
Thursday: 2 - 7 pm
Friday-Saturday: 2 - 8 pm
Sunday: 2 - 7 pm