Frequently Asked Questions
Do I need to make reservations?
Seating is available first come, first served.
---
GROUPON QUESTIONS:
If my Groupon is expired during the closure will you still accept it?
Yes. We will honor expired Groupon & Living Social vouchers for up to 6 months after we reopen, as long as Groupon still allows us to redeem expired Groupons.
Can I use my Groupon on any day at any time?
There may be restrictions on which days/hours vouchers will be accepted, which will be announced at a date TBD.
---
MEMBERSHIP QUESTIONS:
How do I cancel my membership?
We must receive a cancellation request in writing. We have a form to fill out in the winery or you can email wineclub@orangecoastwinery.com with your request and reason for cancelling. We do maintain a strict membership policy. You must cancel by the 20th of the month prior to the next club membership fee charge date. Membership terms require a minimum payment of two membership terms (tyically months), before a membership may be canceled.
How does my club credit work?
Depending on your club you are charged a monthly or bi-monthly amount. If you are in the Surf, Beach, Yacht, or Captain club you can use the membership charge as a credit to pick out wines. For example: If you are charged $49 for the Surf Club you will have $49 to use towards any wines you love, plus taxes. If you go over that amount you just pay the difference.
What happens if I do not pick up my curbside order?
We will store your wine order for a limited time. Please view our Wine Storage Policy for more information.
---
SHIPPING INFORMATION:
Please select here to view our Shipping Information page.
---
TROUBLE VIEW OUR ONLINE STORE?
If you cannot see items in our store, please select this link: http://orangecoastwinery.com/?reload=1;
and reselect Wine Store.
---
If you have any further questions please email info@orangecoastwinery.com
or call the office at 949.645.0400.
---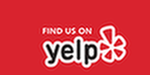 Orange Coast Winery | 869 W 16th St, Newport Beach, CA 92663
+1 (949) 645-0400
Tasting Room Hours
Monday-Wednesday: Closed
Thursday: 2 - 7 pm
Friday-Saturday: 2 - 8 pm
Sunday: 2 - 7 pm