2021 Club Membership Application
$50 per month
2021 Club Benefits
Wine selected by Club Member
$50 in Wine Credits to purchase wine
15% off all Wine purchases
and our Welcome Package:
Two Orange Coast Winery glasses
Orange Coast Winery wine key
$25 sign up Bonus Credit!
After completing the following form, you will receive an email to verify your email address where you may enter your credit card information securely. Your 2021 Club Membership will begin after your first club payment is successful.
Contract Terms & Agreement
Membership: Orange Coast Winery membership includes the primary member and one adult, 21+, in the same household. Benefits apply to Orange Coast Winery members only. Please bring a form of photo identification each time you visit. Benefits are non-transferable. Wine Club credits expire 1 year from the charged date. Membership status is contingent upon maintaining a valid credit card in Orange Coast Winery's system. Club Benefits are subject to change.
Payment Policy: In becoming an Orange Coast Winery member, you authorize Orange Coast Winery to charge your credit card on file for your club dues. Price is determined based upon membership.
Cancellation Policy: Orange Coast Winery reserves the right to cancel memberships at any time. Cancellations initiated by members will only be accepted after a minimum of three Club membership fees have been paid. Request to discontinue your membership must be done in writing and received by the 20th of the month prior to your next scheduled charge date. Fees are non-refundable if a cancellation is made after the scheduled billing date.
---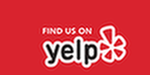 Orange Coast Winery | 869 W 16th St, Newport Beach, CA 92663
+1 (949) 645-0400
Hours: Wednesday - Saturday, noon - 6:00 pm