TOP
Curbside Pick Up
Wednesdays, Fridays and Saturdays
1 - 5 pm
Please wait until you receive an Order Confirmation email, BEFORE arriving to pick it up.
Enter your full name.
Enter the quantity of each varietal & food item you would like to order. Please remember food must be ordered with Sangria.
Save the form.
We will charge your credit card on file, with any discounts and credits, and pre-pack it.
When you arrive, in our parking lot, call the office at 949-645-0400 and we will bring your wine to your car.
Please send an email to ocwpickup@orangecoastwinery.com, if you have any questions or problems. We will do our best to respond to your emails promptly.
---
On Monday, California lifted the Stay At Home Order. This means counties are now operating once again on the 4 tier system that was implemented last summer. Orange County is currently in Tier 3 - Orange - Moderate Tier. Wineries may serve tastings if they have an outdoor tasting room and indoors at a 25% capacity. Our lease and permits do not allow for outdoor activity. Since 25% capacity would be ~12 people & we need new permits, our tasting room remains closed. We will continue to offer wine and some food items for curbside pick-ups. Please subscribe to our newsletter or check our Reopening Plan page for the latest reopening information.
---
You may now place your orders using our online store!
Be sure to select "Pick Up" for your shipping option.
Don't forget to select "Credits" for your payment type.
How many Wine Club Credits do you have? Please log into your OCW account, select your name on the top of the page and then select "Credits" from the left menu.
Please view this video for more information on how to place an order online:
---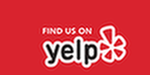 Orange Coast Winery | 869 W 16th St, Newport Beach, CA 92663
+1 (949) 645-0400
Hours: Wednesday - Saturday, noon - 6:00 pm