TOP
Curbside Pick Up

Wednesdays, Fridays and Saturdays

1 - 5 pm
Check out our Specials, which are NOT on our Pick Up Form.
Please wait until you receive an Order Confirmation email, BEFORE arriving to pick it up.
Enter your full name.
Enter the quantity of each varietal & food item you would like to order.
Please note Wine Credits may NOT be used to pay for Deli Sections.
Food must be ordered with Sangria when available.
Save the form.
We will charge your credit card on file, with any discounts and credits, and pre-pack it.
When you arrive, in our parking lot, call the office at 949-645-0400 and we will bring your wine to your car.
Please send an email to ocwpickup@orangecoastwinery.com, if you have any questions or problems. We will do our best to respond to your emails promptly.
---
Please subscribe to our newsletter or check our Reopening Plan page for our latest reopening information.
---
You may now place your orders using our online store!
Be sure to select "Pick Up" for your shipping option.
Don't forget to select "Credits" for your payment type.
How many Wine Club Credits do you have? Please log into your OCW account, select your name on the top of the page and then select "Credits" from the left menu.
Please view this video for more information on how to place an order online:
---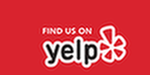 Orange Coast Winery | 869 W 16th St, Newport Beach, CA 92663
+1 (949) 645-0400
Hours: Wednesday - Saturday, noon - 6:00 pm