Shipping Information
Orange Coast Winery recommends you visit our tasting room to taste our fabulous wines and then purchase the wines you love before you leave.
However, if you are unable to visit us, we will ship our wines to...
Orange, LA, San Bernadino, Riverside and San Diego Counties.
1 - 4 bottles: $24
5 - 6 bottles: $30
7 - 12 bottles: $45
For shipments larger than 12 bottles or shipping to other California locations, please contact us for the cost of shipping.
We cannot ship outside of California.
---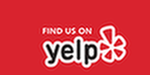 Orange Coast Winery | 869 W 16th St, Newport Beach, CA 92663
+1 (949) 645-0400
Tasting Room Hours
Monday-Wednesday: Closed
Thursday: 2 - 7 pm
Friday-Saturday: 2 - 8 pm
Sunday: 2 - 7 pm