Orange Coast Winery's
Reopening Plan
---
April 2, 2021

Virtually everyone is asking "When will Orange Coast Winery reopen?" What a great question and we wish we had a precise answer.

As we explained in our previous newsletter titled "Thank you for your patience", we have 3 hurdles to jump before we may reopen. Hurdles 1 (rezoning) and 2 (Orange Tier) are completed. We have one remaining hurdle to clear before we may reopen:

Permits: The final hurdle is our City Permits which we are actively working on with the City Planning Department. There is a checklist of items that must be completed and inspected. Unfortunately, it is virtually impossible to put a date or schedule on this process, however the City is working to expedite the permits.

Please watch our newsletters and website for the latest information. And
THANK YOU FOR YOUR CONTINUED SUPPORT!
---
The Quick Message

Sunday (March 21st) marked 53 weeks since the pandemic required us to shut down. How does one year and one week go by so quickly and so slowly?

We know you are looking forward to tasting wine again at Orange Coast Winery. Every day we receive calls, emails, and messages asking when we will reopen. Thank you!

Unfortunately, we do not know the answer yet. Please read our detailed explanation below:

The Detailed Explanation
"The truth…it is a beautiful and terrible thing and should therefore be treated with great caution." ― Dumbledore
We are sure many of you cannot believe we do not have a date yet. Believe me; we want to provide an answer, but we have multiple hurdles to clear. We all know about the pandemic, and some of you may know we are also trying to sort out zoning/permit matters with the City of Newport Beach.
Pandemic:

Orange County is close to moving to the less restrictive Orange tier. We have always said we will abide by State, County, and City guidelines. According to the State's four-level Blueprint for a Safer Economy, wine tasting rooms can reopen at 25% capacity once the Orange tier is reached.
Zoning: For those who have followed the history of Orange Coast Winery, you know that Sheri and I took over at the beginning of 2020. When filing for our permits, we learned that our neighborhood is zoned for winemaking but not a stand-alone tasting room. Last night, after 18 months of uncertainty, the Newport Beach City Council gave final approval to a zoning amendment paving the way for us to get our permits.
Permits: The final hurdle is our City Permits which we are actively working on with the City Planning Department. There is a checklist of items that must be completed and expected. Unfortunately, it is virtually impossible to put a date or schedule on this process, however the City is working to expedite the permits.
This makes it very difficult for us to set an opening date, but please know that as soon as we know, YOU WILL know.


Finally, please allow us to express our gratitude for all of you who have continued to support us. You are helping to keep the lights on and the wine flowing. We are working hard every day to reopen our doors.

We will provide another reopening update within 2 weeks.

Since we cannot just send bad news, we promise we will send some great news later this week. Be on the lookout for announcements of new wines and a new club benefit.

With gratitude,
Peter & Sheri Swanson
---
Orange Coast Winery Tasting & Member's Rooms will remain closed until Orange County reaches at a minimum the Moderate (Orange) level. At this level Wineries are allowed to open at a 25% capacity, which may not be cost effective for our business. Please subscribe to our newsletter or check our website for the latest reopening information.
Orange Coast Winery is not allowed to set up an outdoor tasting area due to our contract with our landlord and the heavy traffic of semi-trucks and other industrial vehicles around our establishment.
You may check the Orange County Blueprint for a Safer Economy here: https://covid19.ca.gov/safer-economy/
These are the restrictions for Wineries:
Widespread (purple): Wineries and tasting rooms: Outdoor only with modifications
Substantial (red): Wineries and tasting rooms: Outdoor only with modifications
Moderate (orange): Indoor with modifications; Capacity must be limited to 25% or 100 people, whichever is less
Minimal (yellow): Wineries and tasting rooms: Indoor with modifications; Capacity must be limited to 50% or 200 people, whichever is less
---
Majordomo Moment
October 7, 2020
We are approaching 7-months since our tasting rooms were closed. Dang I miss you all and that beloved OCW Vibe!

Here are a few facts about reopening:
OCW can not reopen until Orange County moves into the Third Tier of California's reopening framework. This tier is known as the Moderate or Orange Tier. Two weeks ago, Orange County was close to moving to Tier 3 based on decreasing COVID cases. Unfortunately, since then, cases are growing again.

We will be offering a different wine tasting experience when we reopen because we will only be able to operate at 25% capacity. One big change will be appointment only with specific seating times. Once the state signals we can reopen, we will need 2-3 weeks to prepare, bring back staff, and train them on the new wine tasting experience.

I know we all have COVID fatigue and want to get back to our old normal. Unfortunately, when we reopen, there will be a new normal. Please continue to be patient as we reopen slowly and safely.

In the meantime, please do those curbside pick-ups. We have plenty of wine in stock and more new releases in the coming months. Take advantage of that purchasing power you earned with double credits.

Cheers,
Peter "Majordomo" and Sheri Swanson
---
Welcome to the 3rd UNCORKED
AN ELEVATED EXPERIENCE IS ON THE HORIZON
We're taking everything you care most about OCW and making it better than ever. Our REIMAGINED Orange Coast Winery will have a new, enhanced membership program with a streamlined system and various ways for members to earn even more wine (among other enriched benefits.) We are redesigning and expanding our tasting rooms with a brand-new space designated for member-exclusive events. We are adding many more wine varietals from exciting new regions.
What we have in the works will elevate your experience for years to come.
WORTH THE WAIT. WE PROMISE.
Concurrently, we are navigating the ever-changing guidelines of California amidst the pandemic. Unfortunately, we will not be reopening in July, as has been the buzz circulating lately. The health and safety of our guests and our staff is always our priority.
We only want to reopen once, so we're working hard behind the scenes to make sure everything is in place and our community is safely ready for us to be back in action. We'll share more details in the coming weeks, including a new reopening date.
JULY BRINGS MORE WINE
Another Round of Double Credits
For the fourth straight month, we are offering a double credit for active members with club runs on July 1; we love keeping you stocked while you're temporarily unable to visit us in person. Click below for all the details on using your double credit and ordering for curbside pickup.
Two New Wine Releases
2019 Dry Rosé – $33 Per Bottle
This rosé comes from a new, up-and-coming vineyard in Temecula. As the first dry Rosé we've offered, it now completes our full offering of this varietal—from sweet to dry, there's one for every palate.
2019 Chardonnay – $35 Per Bottle
Our most asked for white wine is back by popular demand just as summer is heating up.
And Two Special Promotions
One of These Wines Doesn't Belong – $65
A wine bundle featuring our new 2019 Chardonnay and Rosé Trio (Endless Wave Pink, Rosé of Malbec and new 2019 Dry Rosé)—all four bottles for just $65.* That's 49% off the total retail price! Order now and join us in learning more about each one during our Virtual Wine Tasting on July 11.
*Sorry no membership, investor or employee discounts. No pick-up credits may be used.
Twice as Much Sangria
In celebration of 4th of July, when you order one Red, White and Blue Sangria and any "meal", you'll get the second Red, White and Blue Sangria at half price. This offer is valid through July 3.

* A "meal" consists of 1 cheese, 1 meat & 1 carb from our Charcuterie Items Menu.
Happy Independence Day From Orange Coast Winery.
We will be closed Saturday, July 4th, so curbside pick-ups will be available July 3rd.
Peter and Sheri Swanson
Owners
Orange Coast Winery
---
Welcome to the 2nd UNCORKED

An Ongoing Communique That Focuses On Orange Coast Winery's Reopening Plans.
Rest assured: we are working hard to provide you current information regarding when our Tasting Rooms can reopen safely. Safety First continues to be our #1 priority. But we are also working hard to Reimagine A New Winery Experience that, in addition to being safe, provides a wine club and wine offerings that set the foundation for a long-term relationship with our guests.
In This Week's Edition
Reopening Update

June Wine Releases

This Week's Contest
But First, Thank You For Your Positive Comments!
We were so thrilled to hear your feedback to our 1st Uncorked Communique.
You were excited about the new wines:
Adding another Rose!!!!!!! Yass! Primitivo release!!! One of my favorites!
You were salivating about curbside food orders:
Add food! Add food to online orders! Offer food for curbside pickup. Can't wait to get my hands on the Get Figgy Flatbread.
You miss us almost as much as we miss you:
We miss you (and drank almost all our wine already) Hope to see you soon I miss you all. Thank you, guys, can't wait to be back with y'all. So exciting! Can't wait for you to open.
And we so appreciate how you understand us taking our time.
Looking forward to a quick June and Phase 3 Cheers and hurry July! July ☹ - and great explanation regarding phase. Thank you. Hang in there! We look forward to your re-opening. Thank you for keeping everyone safe. Hi! We love all the updates and appreciate all you are doing to keep our wine loving community informed and up to date during these crazy times.
As we said in last week's
Uncorked
, we will reopen no earlier than when Orange County permits tasting rooms to re-open again. From what we hear, that may be very soon. Too soon for us.
What!? Why?! Well, for several reasons.
One
– we have to change a number of things in the winery to be able to open safely.
Two
– during the pandemic, Sheri and I finished the acquisition of Orange Coast Winery. We are working hard to get all the correct permits, and licenses, and paperwork filed with the City, County, and State. This has been difficult with many offices being closed. The last thing we want to do is not have our ABC (Alcoholic Beverage Control of California) license filed correctly.
Three
– As new owners, we are reimagining a new winery and wine club and wine offerings. We want to set the foundation for a long-term relationship with our guests.

Below is a relapse to my engineering/consulting/executive days. It is a beautiful picture of our winery reimagining/reopening phases. Phase 1/2/3 are things we are doing for you while the tasting room is closed. Phase 4/5 are things we are working on to reopen.

We are so hopeful you will be patient while we get Orange Coast Winery, your hidden gem, reopened again.
Be healthy. Be safe. Be a hero - Stay home for now.
Peter and Sheri Swanson
Owners
Orange Coast Winery
---
Welcome to the 1st UNCORKED



An Ongoing Communique That Focuses On Orange Coast Winery's Reopening Plans.

We want to keep you up to date about Orange Coast Winery's reopening plans during these ever-changing times. Rest assured; we are working hard to provide you current information regarding when our tasting rooms will be reopened.

Your support has meant the world to our team and we are deeply committed to keeping you informed while making our wines available to you in the safest possible way.

Look for more UNCORKED information that will be served to you weekly.

The Big Question
When Can We Safely Re-Open
Our Tasting Rooms?
July Is The Earliest - Here's Why
Our number 1 priority is keeping our customers, staff, and partners safe when we have the pleasure of welcoming you back to our tasting rooms. To do this, Orange Coast Winery will adhere to the rules and guidance from Orange County and Newport Beach.
Since we are not 'officially' a restaurant, we are not
permitted
to open the tasting rooms until the county has moved into Stage 3 of the roadmap to re-open businesses. We are monitoring the situation closely, preparing our winery, and hope to start a phased reopening sometime in July.

Our team is looking forward to the day we will officially re-open and appreciates your patience during this time. We are working on rolling out a phased reopening plan and will include it in our next update! Hold tight - it's worth it!
Thank You – We Are Feeling The Love!

Thank you for your continued support and enthusiasm for Orange Coast Winery during the last few months. We appreciate your loyalty.

Our Curbside Wine Pickup service is going strong. Starting in June we will add food. Stay tuned for specifics.

In June, for the third consecutive month, we will give you double pick up credits. So keep those memberships active.

We will release a Primitivo and another Rosé next week. Just in time to use those new wine club credits.

We have virtual tastings planned for 5/30 and 6/13.
Be healthy. Be safe. Be a hero - Stay home for now.
Peter and Sheri Swanson
Owners
Orange Coast Winery
---
Monthly Wine Club Membership Charges
As explained in our recent monthly Wine Wave Newsletters, we did process our wine clubs on the 1st:
Two Wine Club Credits for The Price of One
In these uncertain times, we know many of you will want to put your membership on hold or cancel it outright. If you need to do either, we understand.

But our monthly club runs are needed to support our employees and pay the bills. We would love your support during our closure. We plan to do our club runs.

If you keep your membership active, we will give you a second pick up credit equal to the value of your regular club run:
Beach Club members get $132 in pick-up credits for your $66 charge.
Surf Club members get $98 in pick-up credits for your $49 charge.
Captain's Club members get $198 in pick-up credits for your $99 charge.
Yacht Club members get $250 in pick-up credits for your $125 charge.
Sand Club members get two visits for your one $29 charge.
Doubling your wine purchase should easily offset the lost privilege of complimentary wine tasting.
No Action Necessary to Participate
Club runs (both regular and bonus) will be done automatically for active members who have an active credit card on file.
If you don't want to be charged, you must cancel your membership or put it on hold before the end of the month by emailing us at wineclub@orangecoastwinery.com.
Bonus Credit must be used within 6 months of our re-open date.
If you have any questions, please don't hesitate to email us at wineclub@orangecoastwinery.com
Thank you all,
The Orange Coast Winery Family
---
Groupon Customers: Orange Coast Winery will honor the full value of your groupon up to 6 months after we reopen. We look forward to meeting you in the near future!
---

Unprecedented Times
Friday, March 13, 2020
Orange Coast Wine Club Members and Wine Lovers –
Like the rest of the world, Orange Coast Winery staff is diligently working to navigate the coronavirus/COVID-19 pandemic.
Every day I am studying the information and resources on numerous websites including the CDC (Centers for Disease Control), the Orange County Health Organization, and the City of Newport Beach. I am talking to my contacts at other wineries, restaurants, bars, and small businesses.
The best news so far is that as of Friday, Orange County has less than 10 cases and officials say: "Risk of infection to public in Orange County is believed to be low."
Currently, we plan to operate during normal hours. We added several new steps to our cleaning protocols including hourly wipe downs of all hardware and surfaces customers and employees touch. We stocked up on industrial cleaners, hand sanitizers, and disinfectant wipes. We require ailing employees to stay home.
If you would like more detail on our revised procedures, please ask. I could list them, but I have received 57 emails from various business and for the most part, we are all following the same guidelines.
In the event the situation worsens, we are prepared to take steps from reducing our hours to temporarily closing the business. Please monitor our website, Facebook, and Instagram to see if we changed our hours.
Many people could be afflicted by this ailment. Many, many more are being afflicted by lost wages as businesses shut down. Thank you for your continued support of Orange Coast Winery during this difficult time!
We are exploring optional services and incentives that will allow you to enjoy our wine. If you prefer to practice social distancing, we would like you to do so with Orange Coast Winery wines. Hence, we are investigating curbside-concierge service where you can order your wine via phone. We will pack-it up and carry it to your car for you.
I promise to keep you updated. In between our email blasts, you can visit our special page on our website: www.orangecoastwinery.com/Coronavirus.
Wash your hands. Get as much rest as possible. Stay healthy (and thirsty) my friends.
Peter Swanson (a.k.a. Majordomo)
General Manager
Orange Coast Winery
---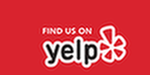 Orange Coast Winery | 869 W 16th St, Newport Beach, CA 92663
+1 (949) 645-0400
Hours: Wednesday - Saturday, noon - 6:00 pm