TOP
Holiday Gift Shopping at OCW
Let us make your holiday gift shopping easy!
---
The Gift That Keeps on Giving
You can give the gift of an Orange Coast Winery membership to all of your wine-loving friends! Pick from our 3 different membership options and share the Orange Coast Winery experience. We offer 3, 6, or 12-month durations.
Why give a Wine Club Membership when we are closed? We are so glad you asked!
Gift Membership recipients may use their credits immediately to purchase wine using our curbside pick up or shipping.
Their Tasting Room benefits begin once we reopen. So they will have a full 3, 6 or 12 months to enjoy our Tasting Room Experience.
This is the only way and time to get an Orange Coast Winery Wine Club Membership at a discount.
They have the status of being an Orange Coast Winery Wine Club Member!
After the holiday pricing ends, they will have access to Wine Club Membership discounts.
You will earn the "Best Gift Giver" award among your family & friends!
---
Yule Love This
Let us make your holiday gift shopping easy! Choose 1, 2, or 3 bottles and we'll put them in a gift box tied with a bow. We signed up Santa to ship our wine to all your California friends and family!
---
Holiday Wine Pairings
Our wine experts have put together a list of OCW wines to go with your favorite Holiday dishes.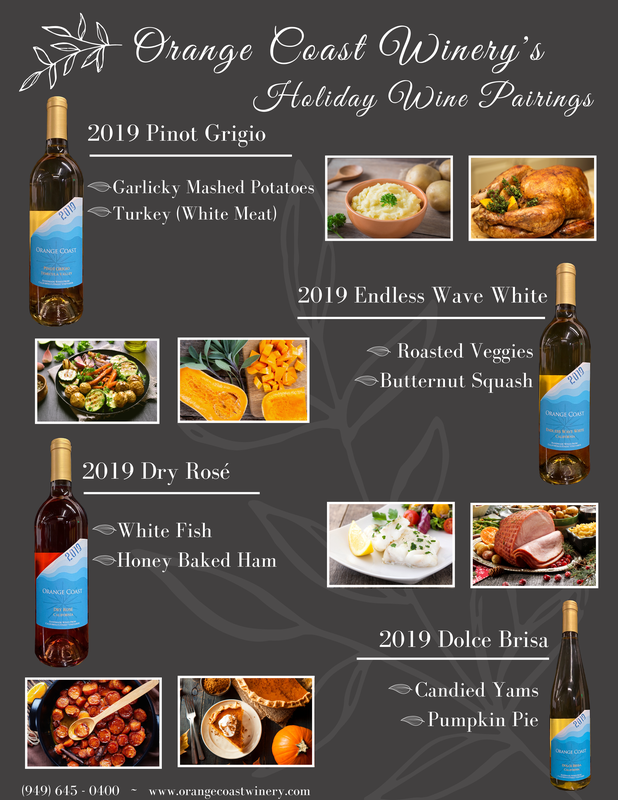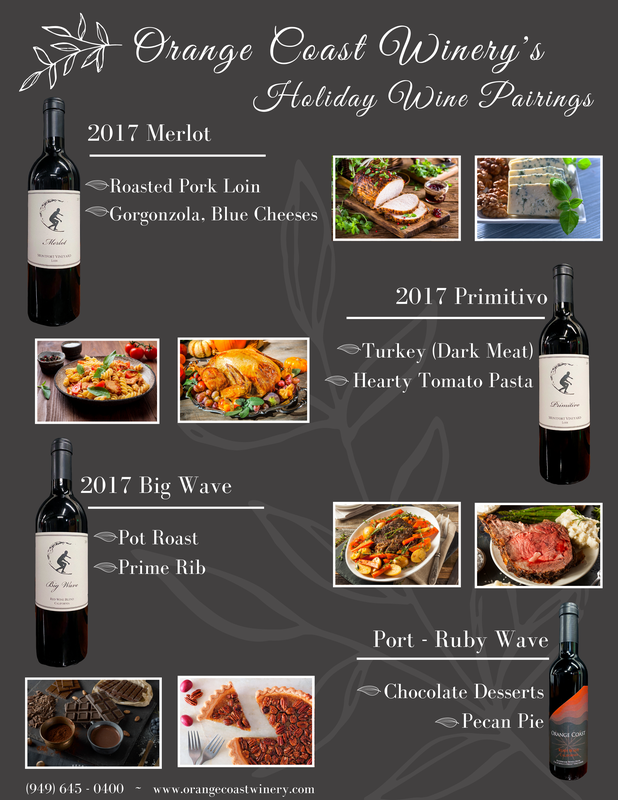 ---
Please contact us if you have any questions at 949-645-0400 or wineclub@orangecoastwinery.com.