Wine Club Credits
Our Wine Club Credit system features these enhancements:
You can SEE your credits on your online account.
You can PLACE an order on our website and use your credits.
You DO NOT have to use a full credit when you place the order.
If you have a $49 Club Credit and your order total is $40, you can leave the $9 in your account. No longer will you be asked to add another bottle or forfeit the balance.
Sounds complicated? Do not worry! You can still call us or place an order using our Curbside Pickup Form.
Please view this video to learn how to view and use your Wine Club Credits.
---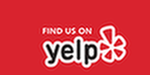 Orange Coast Winery | 869 W 16th St, Newport Beach, CA 92663
+1 (949) 645-0400
Tasting Room Hours
Monday-Wednesday: Closed
Thursday: 2 - 7 pm
Friday-Saturday: 2 - 8 pm
Sunday: 2 - 7 pm