New Releases
---
December 2021
Chocolate - Cherry - Raspberry - Cognac - Brown Sugar
Composition: Zinfandel, Petite Sirah, Malbec
[ABV 18%]
This luxurious chocolate port style wine is composed of Zinfandel, Petite Sirah, and Malbec, infused with silky and rich chocolate flavors.
Chances are you've been torn between after-dinner drinks or a scrumptious dessert before, but we are here to present you with the best of both worlds.
Aside from that gorgeous chocolate you will taste hints of sweet red fruits, brown sugar, cognac, and a striking resemblance to the flavor profile of Cherry Cordials or Raspberry Cream truffles from See's Candy.
Created for the adventurous wine lover, the dessert lover, and of course, the chocolate lover, we are sure this sweet little bottle of paradise will make a splash during the holidays and any evening when you could use some pampering.
This beauty needs no pairing to be enjoyed, but if you are feeling bold and wish to spread your culinary wings we recommend sipping this wine with the previously mentioned truffles, dried cherries, dried apricots, mixed nuts, chocolate covered strawberries, and pecan pie.
---
November 2021
Blueberry - Cassis - Red Cherry - Pepper
Composition: Cabernet Sauvignon, Merlot [14.3% ABV]
The famous Big Wave red blend is back! This blend never disappoints, and fortunately it exceeded our expectations this year.
Gorgeous notes of blueberry, cassis, red cherry, and blackberry give this blend a deep and complex palate.
This wine is full bodied and exceptionally balanced. After savoring all those lush fruit flavors you will notice a hint of black pepper and almond appear.
Primarily composed of Cabernet Sauvignon and Merlot, this wine will give you a wide range of pairing options including aged cheeses, cured meats, lamb, duck, and of course anything BBQ.
The marrying of these two popular varietals is of course no accident. While the Merlot brings a brighter, fruitier, and slightly sweeter flavor profile to the table, the Cabernet Sauvignon meets it with robust, full bodied dark fruit flavors complimented by a hint of spice and a punch of tannins. Together, they balance each other and bring out the best in each individual varietal.
Red Currant - Tart Cherry - Cranberry - White Pepper
[14.5% ABV]
We know our members are always fond of Cabernet, so we are excited to present the 2018 Cabernet Sauvignon MV!
This cab has a wide array of red fruit flavors, most notably a punch of red tart cherry and cranberry on the first sip. This medium body wine carries a nice zing to it upon opening the bottle, and gradually becomes smoother and more lucious as it opens. You will start to notice more notes such as red currants, raspberry, blackberry, plum and walnut that all melt together in a symphony that concludes with a dry and peppery finish.
Being lighter for a California Cab, we suggest pairings such as grilled veggies, pork chops, vegetable stew, light pastas and even fish! Nothing too heavy or spicy that would take away from all that light fruitiness.
We recommend trying a first sip, and then swirling a bit, or even decanting, to really open up all the complexity this wine has to offer.
Blackberry - Red Cherry - Cranberry - Black Plum
[14.8% ABV]
Our 2018 Malbec MV is everything you are looking for in a bold and spicy wine.
Full body notes of blackberry, red cherry, and black plum melt into a rich vanilla - walnut finish. Medium tannins compliment all the dark fruity flavors with a nice dry finish and subtle hints of dried cranberry.
Despite being a red grape, Malbec is being used increasingly for white and rosé wines as winemakers get more creative. Check out our Rosé of Malbec for the perfect example!
This Malbec is going to pair perfectly (and we mean PERFECTLY) with some steak and chimichurri. Try adding a side of rosemary potatoes, or go in another direction with braised lamb. Picture anything with rich meaty flavors and chances are, this Malbec will be your answer.
Red Cherry - Raspberry - Red Currant - Cocoa
[13.9% ABV]
A fast favorite of our resident Sommelier, this Merlot MV is a picture perfect example of what a Merlot should be.
Bright red cherry notes dance with other notes of raspberry, red currant, and red plum.
It is medium bodied and a smooth drinker that only gets better as you swirl your glass or decanter.
The red - fruitiness is met with cocoa undertones that provide a layer of depth and contrast to the otherwise cherry - forward wine.
Fun fact: Merlot is the second most planted grape in the entire world. After Cabernet Sauvignon, you'll find more Merlot planted than any other grape. In fact, it is the most widely planted grape in France, with the coveted Bordeaux region having more Merlot acreage than any other country in the world!
Pair this Merlot with anything from beef bourguignon, pasta with tomato sauce, pork chops or a variety of charcuterie boards.
Raspberry - Strawberry - Red Cherry - Red Plum
[14.1% ABV]
We finally have what many of you have been waiting for. A brand new Cabernet Sauvignon! Luckily we can assure you the wait was worth it. This Cab has a myriad of bright red-fruit flavors, including raspberry, strawberry, red cherry, and red plum. This wine is perfect for those who love a fruity profile without being too heavy or sweet. With a light body and soft tannins, this will be the perfect red to pair with lighter faire that you may normally pair with Barbera or Pinot Noir. Upon opening the bottle and taking that first sip, you will notice this Cab has a mouth watering tartness that gives way to all those delicious fruit flavors. The more you sip and swirl, that zinginess smooths itself out as more and more flavors come peeking through such as vanilla, dark caramel, kirsch, dried cranberry, and blackberry. A great attribute of this wine is not only it's culinary versatility, but also that if you are someone who enjoys a nice bite to their reds, you can drink it straight after opening and enjoy that tangy fruit forwardness. Conversely, if you open in advance, swirl, or even decant this bottle, you will have a whole new world of complexity and a smooth "easy drinker," on your hands. Pair this wine with a variety of meals and snacks including grilled veggies, pork chops, BLT's, light pastas, and charcuterie platters.
---
October 2021
Blackberry - Black Plum - Black Cherry - Preserved Fruits - Walnut
[13.5% ABV]
Do you want a full bodied, fruit forward, bold, dark and juicy red with a balancing dry finish? Look no further than our 2018 Petite Sirah. Commonly mistaken for a type of "Syrah", Petite Sirah is a grape all its own that has a history of boasting big fruit flavors and lots of spice! You may have had it before within some of your favorite red blends and not even known it! Our Petite Sirah follows in it's ancestors footsteps with gorgeous notes of blackberry, black cherry, plum, and blueberry on the first sip. As you savor it you will notice some flavors of rich preserved fruits, vanilla, and bramble wash over your palate. Before you think this sounds all too sweet for you, keep in mind, fruity does not equal sweet! In fact, though this wine carries all these luscious fruity flavors, you will find just the right amount of sweetness that is perfectly balanced by the excellent tannins the thick skins of Petite Sirah grapes provide. Those tannins give this bold red a great texture and a nice contrast to all those dark fruits. The finish is lengthy and walnutty in all the best ways. Overall this wine is excellent on it's own as an elegant sipper or a perfect pair for BBQ fare and succulent red meats or grilled veggies. Decant or let the Petite Sirah breath for a bit before enjoying it to experience all the full flavors this wine has to offer.
---
September 2021
Stewed Fruits - Plum - Baking Spices - Blackberry - Coffee - Cedar
[15% ABV]
Another bold and juicy Malbec has arrived at Orange Coast Winery, and if you're a fan of full bodied, complex reds, well this one's for you! The first thing to hit your palate will be luscious dark fruits like blackberry and black currant, giving way to red fruits like raspberry and cranberry and finishing off with a touch of earthy spice. After you savor the flavorful fruits and jammy notes you can expect a finish that's just dry enough to give you a pleasant velvety texture while maintaining a smooth sipping experience. A wine this bold deserves a bold pairing as well. We recommend having this wine around at your next barbeque! Picture some fall-off-the-bone ribs, a hatch chili burger, or even a juicy pot roast. Now picture all those smoky rich flavors being complimented by a sumptuous array of dark fruits and baking spices perfect for classing up any backyard soiree. If you're looking for more of a snack style pairing, be sure to grab one of our Malbec Charcuterie Boxes that we specifically designed to give you the ultimate pairing experience. Don't forget to let us know what your favorite Malbec pairing is so we can try it too!
---
August 2021
Pear - Apple - Honeysuckle
[13% ABV]
Dolce Brisa 2020 $35
Apple - Lychee - Ripe Peach
Composition: Albariño; [11% ABV]
Melon - Peach - Honey - Floral
Composition: Albariño, Viognier, Muscat Canelli; [11.5% ABV]
Lemon - Green Apple - Blossom
[12% ABV]
Strawberry - Watermelon - Hibiscus
Composition: Zinfandel, Malbec; [10.5% ABV]
Strawberry - Elderflower - Pomelo Grapefruit - Nectarine
[11% ABV]
Blackberries - Lavender - Black Cherries - Cassis - Charred Wood
[13.5% ABV]
For those who love a dry, tart and tangy red, we present to you the 2018 Syrah! Playful notes of blackberries, black currant, plum, cherry and lavender present themselves with a zing to complement it's earthy and herbaceous aromas that gradually give way to a dry and softly tannic finish. This Syrah's style is an homage to its old-world ancestors that originate in Northern Rhone, France. Old World Syrahs tend to have more acidity and herbal notes, compared to New World style which entails more of a fruit forward and jammy palate with an emphasis on spices. With our Syrah being lighter in body, it makes a perfect pair for rosemary asiago and dried apricots, which you will find in our specially crafted Syrah Pairing Charcuterie Box. We also found we wanted to pair this wine with some foods that typically have a white wine as a complement. For example, the White Cheddar Corn Puffs (or Pirates Booty) are just salty and light and fluffy enough to add some flavor while not overpowering the Syrah's delicate structure. For an entree we recommend a variety of chicken breast preparations including, rosemary chicken, braised chicken and parmesan crusted chicken. Overall, we think you'll enjoy this zingy number that strays from our typical full bodied, fruit forward style.
---
July 2021
Red Cherry - Raspberry - Vanilla - Red Plum - Oak
Composition: Primitivo, Cabernet Sauvignon, Petite Sirah,
Syrah, Grenache, Mourvèdre [14.3% ABV]
The Smooth Rider has been a favorite amongst all you members out there, so we are thrilled to be bringing it back better than ever. This wine is a seamless blend of Primitivo, Cabernet Sauvignon, Petite Sirah, and Syrah. Silky smooth, easy drinking, and beautifully balanced between dry and fruity, you won't be able to put the bottle down. You can expect a light - medium body rich in flavors like red cherry, raspberry, red plum, and a perfect touch of oakyness. Our team recommends this blend as a complement to a bonfire on the beach, a dinner with friends, a movie night or just about any occasion you can imagine would be better with red wine. Which is all the occasions. If you have our previous Smooth Rider blend, we encourage you to do a comparison and let us know which vintage tickled your fancy the most!
---
June 2021
Cranberry - Red Cherry - Cedar - Vanilla - Bramble
Composition: Grenache, Syrah, Mourvedre [13.7% ABV]
The GSM is back and so are the cheesy acronyms we all make up for it! Acronyms include: Great Stuff Man, Gotta Sip More, Going to Sleep soon but first More wine, you get it! But what does GSM actually stand for? Brownie points if you already know, it stands for Grenache, Syrah and Mourvedre. GSM is one of the most popular blends in the world, especially here in California. It is a southern Rhone style blend, and is prized for its complex fruit flavors and aging potential. For our GSM blend from Temecula valley, you can expect a zingy tartness to greet you on the first sip followed by a splash of cranberry and red cherry that melt into an exceptional tannic finish of cedar and vanilla. If you're a fan of Mediteranean food, Italian food, and a nice dry finish we highly recommend this classic blend. Look especially for flavors of rosemary, olive, red pepper and sage when choosing your pairing for that extra wow factor. It is medium bodied, and exceptionally smooth as well. Need we say more? This long awaited blend is perfect for a relaxing evening, a dinner party, or a gift to your wine aficionado friends! With that perfect blend of spicy - fruity Grenache, smooth as silk Syrah, and dark, full bodied Mourvedre, there is absolutely something for everyone in this nicely balanced wine.
---
May 2021
Red Cherry - Bramble - Charred Wood - Cranberry - Baked fruits - Earthy
[14.4% ABV]
This one is for all you foodies out there. It is no secret that Sangiovese is at the top of the list when it comes to food friendly wines. It is the number one most planted grape varietal in Italy, and if we are going to trust anyone with our food and wine, it's the Italians. But what does it mean to be food friendly? It means that the body, flavors, and textures of this wine pairs with such a large variety of foods it's very difficult to narrow down exactly what we want you to pair it with! Our Sangiovese has a medium weighted body, and like many Sangio's, some savory characteristics. To name a few things you should taste test, cook up a hearty pasta with herbs and tomatoes. If you're looking for something more, try rich roasted meat, cured sausages and hard cheeses. This Italian classic boasting a rich fruitiness and a balanced, slightly dry finish will stand up on it's own and will not be overwhelmed by your favorite dish. Good news to all our vegetarian friends out there, this is also an excellent pairing to vegetarian faire, so break out those braised or roasted veggies, and get ready for your favorite date night pairing! We love to talk food, but rest assured you do not need any pairing to enjoy this wine on it's own. Those big, decadent flavors of red cherry, cranberry, bramble will delight your taste buds as they flow into a pleasant tang and long savorable finish. This will no doubt become a family favorite and your new go - to dinner party star. When tasting our new wines, we like to think of eloquent ways to describe exactly how we feel and what we taste when we sip them. But we will leave you with our resident sommeliers concluding comment, which is simply, "when can I drink it again?"
---
April 2021
Blackberry - Bramble - Violet, - Almond (extract - Amaretto) - Vanilla - Tobacco
Composition: Primitivo, Petite Sirah, Malbec [14.7% ABV]
The Dark Sea is back!!! This 2018 vintage did not disappoint, in fact, our winemaker seems to have perfected this beautiful blend. On the first sniff you'll notice a jammy aroma of black cherry, spice, and a lightly floral tinge, but the good fun is diving in for a sip of course! This full bodied wine shows it's depth in waves of succulent blackberry and woodsy bramble, giving way to underlying notes of almond extract, smooth vanilla and tobacco.
Now, we've had many a raised eyebrow at that tobacco note, so let's set one thing straight: no, the wine does not taste like cigarettes. When used by us wine geeks (cork dorks if you prefer) tobacco refers to the flavors and aromas that often come from aging in oak barrels. Tobacco notes can be detected as almost a burnt caramel, or sweet fruit laced with a pleasant woodsiness. To quote the good people at Vinography, "At its best, tobacco's richness marries with the darker qualities of fruit to add spice and mystery."
Sipping on this no doubt award-winning wine will place you in the headspace of those relaxing evenings curled up with a book by the fire. Or perhaps a hearty dinner with friends, consisting of a juicy steak, a meaty tomato pasta, or a classic beef burgundy. That being said, this wine needs no special occasion to be sipped and savored and has once again become a fast favorite for our team. We simply cannot wait for you to experience the smooth, balanced, and juicy blend that is the 2018 Dark Sea.
---
November 2020
Baking Spices - Jammy Black Fruits - Dried Cherries
[14.9% ABV]
As quick as it left, the Zinfandel is back! As you can see we brought you not one, but TWO of this favored varietal. The OCW Red Label Zinfandel is the punchy, funky, attention - grabbing Zin you never knew you needed. This wine boasts a hearty and juicy palate of black berries, black currants, dried sweet cherries, and a perfect hit of holiday spice! Unique to some Zinfandels you may have experienced, you will find a pleasant earthiness that lends those dark fruity notes a beautiful depth of flavor, perfect for your upcoming holiday spreads. Topped off with a peppery - dry finish, this wine truly holds something for everyone.
Cabernet Sauvignon MV 2017
Tart Cherry - Earl Grey - Pomegranate
[14.3% ABV]
To quote Etta James, "at last, my love has come along." This wonderful White Label Cabernet Sauvignon, may not be the hearty, dense Cabernet you expect, but it is the smooth, fruity, comforting Cabernet you need. A surprising and welcome tart cherry and bright red fruit note greets you before melting into a subtle hint of pomegranate and Earl Grey. We use Earl Grey here to describe the flavor as well as the smooth and subtle tannins. Earl Grey carries a lovely note of bergamot, which perfectly matches the dark orange, slightly dry finish this Cabernet provides. Overall, this wine can be described as easy drinking, perfect to not overwhelm a pairing, and a more subtle take on a classic California Cab.
Maple - Mixed Berries - Dark Chocolate
[12.8% ABV]
If you are looking for a fruit - bomb, ultra flavorful, statement piece wine, then look no further than the 2017 Malbec Reserve. Gorgeous, full notes of black berries, dark cherries, and black currants, give way to flavors of rich dark chocolate and a hint of maple. This Malbec is not only full in flavor, but also in body, making it a true stunner for a cozy night in. With medium - high tannins, you can be sure the rich fruitiness will not over power your palate with a sickly sweetness, but will instead cascade into a woodsy - dry finish, making each sip a satisfying and balanced delight.
Editor's note: My mouth was watering throughout the entire process of remembering and describing this wine.
Red Cherry - Cranberry - Coffee
[14.9% ABV]
The White Label Zinfandel has never disappointed, and it won't start now! Our wines from Montfort Vineyards seem to hold a special place in our hearts and mouths, as even the staff was vying for another bottle after our initial tasting. This clean and balanced Zinfandel, provides a nice contrast to our OCW Red Label Zin. Subtle notes of bright red cherry, cranberries, and raspberries are met with a warm coffee undertone that brings it all together in a complex treat for the palate. This fruity Zin carries a light - medium body, and a finish that lasts longer than your bottle might!
Cedar - Black Currant - Plum Skin
[15% ABV]
Our newest White Label is a welcome and different addition to the OCW wine collection. The 2017 Merlot takes a step back from our signature bold fruit - forward style, and instead carries a light-bodied earthiness and subtle fruity notes. Specifically, we find a pleasant woodsy Cedar quality in the finish that is preceded by a rush of ripe Black Currant and touch of Plum Skin! Those looking for a particularly dry finish should look no further than this grippy number.

Fun fact! The word "Merlot," roughly translates to, "little black bird." Some think this originates from the appearance of the wine itself, while others say the varietal attracted pesky black birds hoping to snatch the grapes up for their next meal.

One of the many wonderful things about Merlot is its ability to adapt to a wide variety of cuisines including meaty-tomato pastas, sun-dried tomato, roast turkey, beef short rib, hearty roasted veggie dishes, pizza, and anything in between that isn't too delicate or spicy! Merlot is actually a sibling of Cabernet Sauvignon, meaning it appeals to most anyone, and blends beautifully.

Merlot has not always had a perfect public image however! In the early nineties, specifically in California, Merlot had a brief track record of being less than desirable due to a drop in quality of the grapes and wines being created. They were often far too soft and sickly sweet. The infamous mention of Merlot in the movie, "Sideways", also brought down the wine's image as a whole for some years after. Luckily California has got its act together since then, and there are a variety of excellent Merlots to enjoy nowadays.

For us at Orange Coast Winery, we are delighted to release this excellent Merlot and contribute to its steady rise back to the top of the wine world! Plus, a little black bird told us you would love it. ;-)
---
October 2020
Petite Sirah 2017 $60
Blackberry - Black Currant - Bramble
[ABV 14.3%]
Petite Sirah is a dark, thick skinned grape that is both rich in flavor and texture. Until the early 1960's, it was one of the most popular grape varieties planted in California! Due to it's very thick skin, most Petite Sirahs you'll find will be heavy on the tannins, and will carry a robust and varying palate of blackberries, pepper, bramble, blueberry, chocolate and spice.
A very fun fact for you; during Prohibition, the Mob, bootleggers, and home brewers alike would create "wine bricks," which were highly condensed and concentrated bricks of wine grapes. These bricks would be sold to anyone jonesing for some home-made wine. Petite Sirah in particular was a popular grape to use, due to it's thick skin being ideal for transport and retaining a great amount of flavor. We personally do not sell bricks of wine, but now I'm thinking we should look into that since we are all stuck at home! ;-)
Our 2017 Petite Sirah is exceptionally smooth with medium tannins despite it's heavily tannic reputation. It does however boast the signature notes of blackberry, black currant, and bramble.
You might be asking, what is bramble, and what does it have to do with my wine? Bramble is a wild, prickly blackberry bush, and in this case we use this unique note to describe the Petite Sirah's blackberry flavor incorporated with a peppery and slightly woody undertone.
Petite Sirah is a perfect wine to pair with rich meats, curries, and exotic spices! Overall this wine boasts OCW's signature fruity style with a perfectly velvety finish.
---
September 2020
Blackberry - Oak - Vanilla - Black Cherry
Composition: Cabernet Sauvignon, Merlot,
Cabernet Franc, Malbec [14.1% ABV]
This big and bold red blend truly lives up to its name! Prepare for a "Big Wave," of aroma, flavor and body! Our 2017 blend consists of Cabernet Sauvignon, Merlot, Cabernet Franc, and Malbec, making this a Meritage blend for the ages. A Red Meritage is a blend of two or more of the red "noble" Bordeaux varieties. Boasting a full aroma and palate of blackberry, vanilla, black cherry, oak, and blueberry, this wine is perfect for those who enjoy a complex and hearty red. With a medium body and pleasant tannins that are not too dry, but not too subtle, this wine is balanced and provides a lovely layered journey from its jammy start to its lengthy finish.The gorgeous array of varietals used in this blend are hand picked at the peak of perfection from our vineyards in Lodi & Temecula Valley California.
This wine could easily be enjoyed on it's own, or paired with our Red Butte Hatch Chili Cheese and Calabrese Salami. We would also recommend a Calabrese style pasta or a classic Puttanesca! Anything with a robust tangy tomato sauce, a little spice, and some form of sausage or pancetta would be perfect! Would you like us to show you how to create one of these recipes? Let us know!
---
August 2020
Black Currant - Cranberry - Dates - Brown Sugar
Composition: Zinfandel, Petite Sirah, Grenache,
Syrah [ABV 18%]
Ruby Wave is a luxurious port style wine, fortified with brandy, and absolutely bursting with flavor. You may be asking, what is the difference between "Port," and "port style wine." The answer is very simple, our wine is California grown, and in order to be called a true Port, it would need to come from Portugal! It is similar to the specification between "Champagne," and "Sparkling Wine." They may be the same thing, but regions matter, and the wine is therefore labeled accordingly.
Now onto the wine! Don't be fooled by the tiny bottle, this "port," packs a punch of both aroma and flavor. As a dessert wine, the expectation for sweetness is met, but it is so much more than a sugary fix! Rich notes of black currant, cranberry, dates, and brown sugar come together for a truly sumptuous tasting experience. It is the perfect after dinner wine, and it's already delicious composition is only amplified by the addition of pairings such as dark chocolate, candied nuts, and sweet fruity compotes. At 18% ABV, it is ideal to sip and savor this long-awaited OCW favorite.
---
July 2020
Chardonnay 2019 $35
Lemon Peel - Melon - Grassy
[12.6% ABV]
Dry Rosé 2019 $35
Nectarine - Strawberry Cream - Elderflower
Composition: Zinfandel, Barbera [12% ABV]
---
June 2020
Endless Wave Pink 2019 $30
Ripe Strawberry - Pink Grapefruit - Lemon
Composition: Zinfandel, Chardonnay, Barbera,
Malbec, Cabernet Sauvignon [12.0% ABV]
This beautiful Rosé Blend is a culmination of all sorts of varietals from several different vineyards. You might be surprised to know that most of those varietals are in fact red grapes! In case you didn't catch this little tidbit in our livestream last Saturday, rosé is typically made using the "skin contact method." Dark-skinned grapes are crushed and the skins are allowed to remain in contact with the juice for a short period, anywhere between two to twenty hours. The pink juice that is removed is then fermented separately, in the same way you might ferment white wine, to produce rosé. The longer those skins sit, the darker the rosé becomes, which is why there is such a variance in color from one style to the next. You might notice French style rosé typically favors a lighter, dryer, more crisp palate, that often carries a very light salmon-pinkish hue. On the other hand you might see rosé from wineries in Temecula take on a much darker shade of pinkish-red, while boasting a denser, sweeter and fruitier palate. With our Endless Wave Pink, we clearly went the fruity route. That beautiful deep pink color gives a subtle hint as to what lies in store for that first sip. To call it summer in a bottle is far too cliché, so we won't say that, but with those sweet notes of watermelon and tangy pink grapefruit it's difficult to not picture yourself basking in the summer sun by the pool, the beach or on a picnic. Can you guess what varietals were used in the making of Endless Wave Pink? Hint: there's A LOT of them.
Blackberry - Cloves - Cacao (Dark Chocolate)
[13.8% ABV]
Our staff REALLY lights up anytime there's a new Primitivo in town. Something about those ripe fruits and silky tannins always seem to be the perfect storm that keeps us shaking the last bit out of the bottle. Primitivo is interesting in a great many ways. For instance, it's been a great debate for years: Primitivo and Zinfandel, are they the same grape? A short answer might be yes, to most wine enthusiasts, but let's dig a little deeper. "Primitivo," hails from Italy, carrying it's Italian namesake while "Zinfandel," is considered distinctly Californian. Both varietals are clones of the rare indigenous Croatian varietal, Tribidrag also known as Crljenak Kaštelanski. (Don't hurt yourself trying to pronounce it, I sprained my tongue.) It is truly no wonder the grapes' name was changed later down the road. While the grape originated in Croatia, its high yields and love of a warm, temperate climate made it a prime grape to grow in nearby Italy. Hence the name, "Primitivo," meaning, "primitive," due to the fact that the grapes ripen earlier than other varietals. Primitivo wines are usually characterized as rich and concentrated with good structure. Lighter variations tend to lean towards having floral and fruity aromas with notes of pepper and blackberry on the palate. Sound familiar? After making a name for itself in Italy, it then journeyed to the United States via the Imperial Nursery in Vienna, Austria and eventually took on the name "Zinfandel". Surprisingly, the vines were planted on the east coast of the US initially, but quickly made their home in warm, sunny, temperate California. California Zinfandels are typically characterized by robust berry fruit flavors with notable hints of anise and pepper as well. So is Zinfandel just Primitivo repackaged? Even some scientists working with Primitivo and Zinfandel have found difficulty coming to a consensus. But we know this: Primitivo and Zinfandel are very similar genetically, making them sort of twins if not at least cousins. Can you find the differences between Zinfandel and Primitivo? You might just have to buy one of each and compare. ;-)
Sources: Wine Folly, Gold Medal Wine Club, Wine Searcher, David Simenson
---
May 2020
Viognier 2019 $32
Pear - Apple - Lemon Zest
[11.5% ABV]
Our Viognier has light and crisp notes of Pear, Apple, and Lemon Zest, with a delightfully floral nose. Although it has made the Rhône Valley its home, the exact origins of the Viognier grape are unknown.
Our Viognier comes from Temecula Valley where our winemakers did an excellent job at harvesting this notoriously finicky grape. Viognier is often compared to Chardonnay due to its similar texture and floral notes, but sets itself apart with tangier, zestier flavors. As with most wines, the flavor profile and texture depend on the region in which it is grown and the production method.
A big question for winemakers is whether or not to "oak" Viognier. When aged in an oak barrel, the wine is lent a creamier, and you guessed it, oakier taste, more closely resembling Chardonnay. Aging in stainless steel, however, will be brighter, crisper, and quite floral. As with all of our white wine at OCW, we choose to use stainless steel.
Viognier is a typically dry and full-bodied white wine, though we would place ours between medium and full. Crazy enough, we should be thankful this beautiful varietal is still around! The wine almost went extinct in recent years, before being revived and adopted by wine growers around the world.
Cabernet Sauvignon Paso Robles 2017 $65
Blackberry - Damson Plum - Wet Stone
[ABV 13.5%]
Our Paso Cab boasts flavors of Blackberry, Damson Plum, and Wet Stone. (Yes we will explain)
Cabernet Sauvignon is the most widely planted grape in the world. It's no surprise as it seems to be everyone's favorite and a winemaker's best friend. The flavors and notes will vary from region to region, but Cab consistently comes out on top as the perfect solo varietal as well as a great base for red blends.
Mineral or minerality are terms commonly used in the tasting notes of both red and white wines. "Wet Stone," is just a slightly more specific description. It's a term that can be hard to describe, but is often intended to convey a kind of clean, almost hard-edged, acidity that's associated with the scent of rocky substances like slate, flint, graphite or chalk. This may not sound like a flavor that would make your mouth water, but trust us, this doesn't mean our wine tastes like a mouthful of rocks. It's more of a tannic texture, with a finish of subtle mineral undertone.
As for the other tasting notes, Blackberry is a common note in many red wines. It falls in what we call the "Dark Fruit," category, including plum, blueberries and black currant. There is also a "Red Fruit," category that describes wines with notes of cranberry, cherry, strawberry, and raspberry. Just in case you're not familiar with Damson Plum, it has a sweet yellow flesh and a somewhat bitter purple skin. We feel this accurately describes the balance of fruit and bite in this particular Cab.
Overall, this 2017 Cabernet Sauvignon stands out against our other reds, trading in our signature jammy style for that special Paso Robles fruity and earthy profile. Definitely give this beauty a try. It's already a fast favorite among our staff, and we hope you love it too!
Sources: Theglobeandmail.com, Winefolly.com,
Decanter.com, carolgracejohson.wordpress.com
---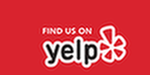 Orange Coast Winery | 869 W 16th St, Newport Beach, CA 92663
+1 (949) 645-0400
Hours: Wednesday - Saturday, noon - 6:00 pm