Four Pack White And Rosé Wines
4 Bottles Of Our Newest White and Rosé Wines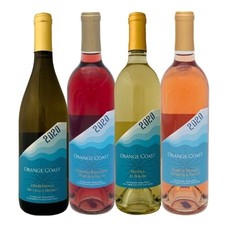 33% discount off of list price: a total savings of $44.
1 Bottle each of:
Chardonnay BV 2020
Endless Wave Pink 2020
Picpoul 2020
Rosé of Malbec 2020
Terms And Conditions:
Credits may be used.
​​No additional discounts.
No limit on quantity.
Price is the same for members and non-members.
No substitutions.
Available while supply lasts.
Product Reviews