Malbec 2018
Rich and Full Bodied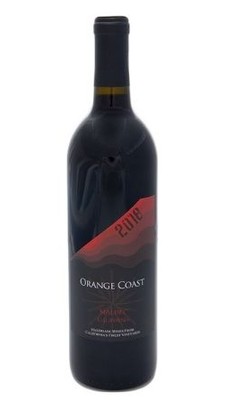 Wine Specs
Vineyard Designation
Elk Grove
$15 Off - THE HUNT FOR RED (wines in) OCTOBER
Another bold and juicy Malbec has arrived at Orange Coast Winery, and if you're a fan of full bodied, complex reds, well this one's for you! The first thing to hit your palate will be luscious dark fruits like blackberry and black currant, giving way to red fruits like raspberry and cranberry and finishing off with a touch of earthy spice. After you savor the flavorful fruits and jammy notes you can expect a finish that's just dry enough to give you a pleasant velvety texture while maintaining a smooth sipping experience. A wine this bold deserves a bold pairing as well. We recommend having this wine around at your next barbeque! Picture some fall-off-the-bone ribs, a hatch chili burger, or even a juicy pot roast. Now picture all those smoky rich flavors being complimented by a sumptuous array of dark fruits and baking spices perfect for classing up any backyard soiree. If you're looking for more of a snack style pairing, be sure to grab one of our Malbec Charcuterie Boxes that we specifically designed to give you the ultimate pairing experience. Don't forget to let us know what your favorite Malbec pairing is so we can try it too!
Wine Specs
Vineyard Designation
Elk Grove
Wine Profile
Tasting Notes
Stewed Fruits - Plum - Baking Spices - Blackberry - Coffee - Cedar
Awards
Silver Medal 2021 OC Fair
Vineyard Notes
Lodi/Elk Grove
Food Pairing Notes
This Malbec can stand up to hearty foods without being washed out, as its full body and spicy dark fruits provide a solid foundation for pairing. You absolutely must try our Hatch Chili Red Butte cheese and prosciutto di parma with this wine. If you're looking for a snack, we loved the Oven Baked Cheese Bites and Fig and Olive Crisps from Trader Joes. Keeping with the Malbec's theme of being rich and luxurious, we would love for you to try some lamb chops or greek style lamb/gyro with this bombshell red.
Product Reviews