October 11, 2017 | Douglas Wiens
3 Incredible Orange Coast Food Pairings with Our Wine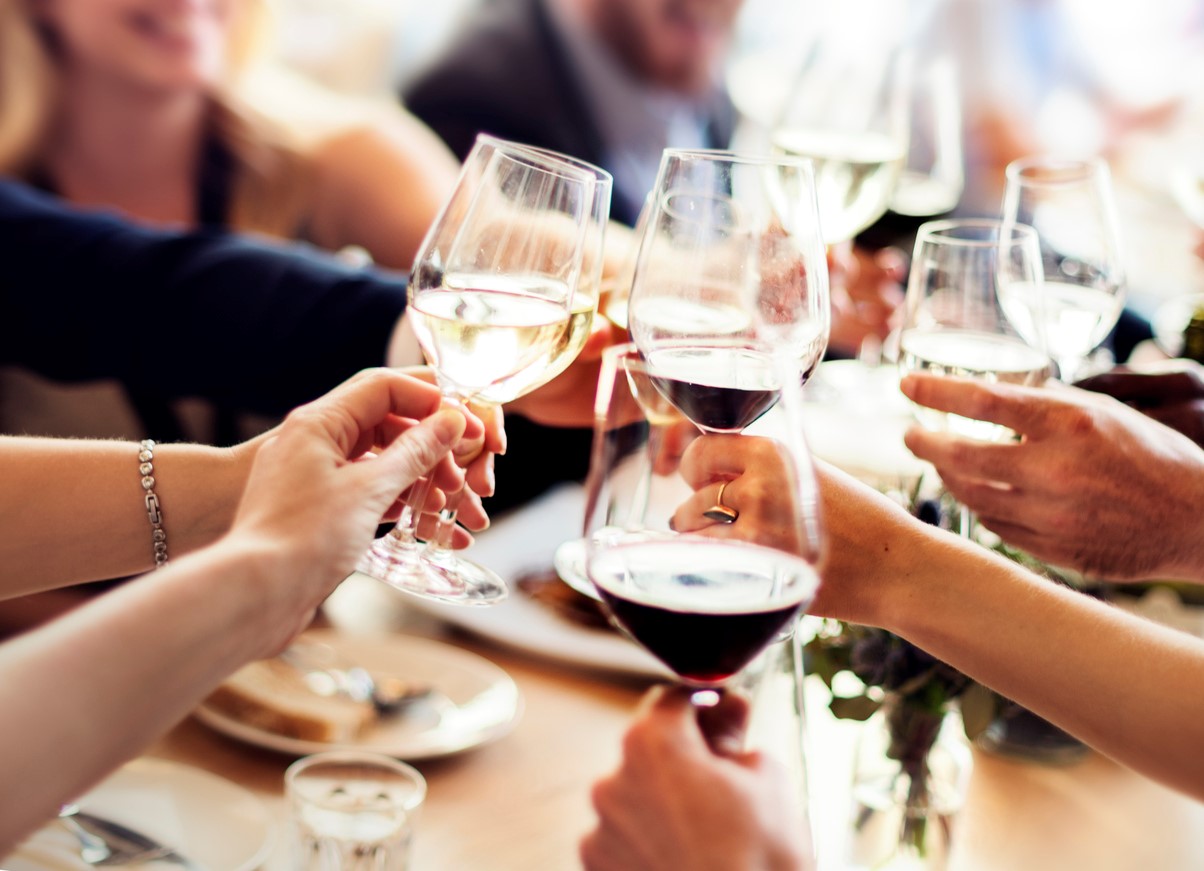 White wine with your steak? Red wine with your seafood? Yes, please!
Mankind as we know it will not cease to exist if you decide you'd like a bottle of white wine to go with your steak. While it's true that you'll generally see red wines paired with red meats, you don't have to go that route if you don't want to.
There are many white wines that will pair well with steak—and sometimes, you're just not in the mood for the bold flavors of a red wine. Here's what you should keep in mind when pairing wine with food, as well as a few suggestions involving our own wines.
Chateaubriand and …?
It doesn't matter whether it's red or white: you'll need something that's got enough acidity to cut through the beautifully marbled fat of a luscious cut of meat like chateaubriand. Our suggestion would be a bottle of our 2013 ES Cabernet Sauvignon LIB.
Yes, it's predictably red—and fabulously so. Each sip rewards you with a mouthful of rosemary and eucalyptus herbal aromas that take your bite of beef to the next level of flavor enhancement. The savage nature of this grape has been slightly tamed by a few years of aging, yet it's still bold enough to work well with the creamy mushroom sauces often served with chateaubriand.
What would we suggest if you wanted to stray into white wine territory? Look for something bright, with a good deal of minerality. Again, it's to help with all that marbled fat that makes this cut of beef so fabulous. Pop the cork on a bottle of champagne. The bubbles will lift the fatty richness of a bite of chateaubriand off your palate.
A Mediterranean Plate of Olives, Cheese, and …?
Keep your palate in a globetrotting mode and choose an unexpected pairing like our 2015 Viognier. Your first challenge will be to pronounce it. The French grape variety flows off the tongue as "vee-own-yay." People often mistake it for chardonnay, as both wines are full-bodied and share a creamy texture.
Your nose will distinguish the difference. It'll report yellow apples and lemons if it's a chardonnay. If there's viognier in your glass, your nose will send you signals for tangerine and roses. There's no other way to describe this next characteristic. A viognier starts with a softness that delivers an oily feeling at your mid-palate.
For this reason, it's perfectly paired with any dish that has paprika, turmeric, or saffron. It's right at home with olives, or anything that includes butter. You'll want this over a chardonnay because the latter's creamy or waxy contribution to your palate may interfere with some cheeses.
A Grilled Fillet of Halibut, Tuna, or Salmon, and …?
We've already stuck our respective noses up at the concept of sticking with a red wine for red meat. We're going to keep on in that direction by suggesting our 2014 Malbec. You've probably started hearing about this red wine, which is now being grown in many places other than its native Argentina.
Your first taste of a Malbec may make you say, "Ah, a merlot." They share that earthy and woody character. And like merlot, Malbec often was only used as a blending grape. Many cabernet sauvignons will use it to achieve a mellowness and balance.
But give that sip of Malbec a moment to develop. You begin to taste a rustic characteristic that the simpler merlot just can't establish. Your nose will flash sensations of earth and perhaps even chocolate. If you pair Malbec with red meat, the enzymes will soften the tannins of the wine and let this fruitiness shine through. However, a grilled, thick-fleshed fish fillet leaves the mild tannins in place. You will love the results.
There are more wines on our list. We've got suggestions on what to pair for all of them. The rest of those suggestions will cost you a visit to the winery. Your reward is a taste of a superb family of wines.